playing favorites
Visitors often ask us for recommendations, so we thought we would just compile our list of favorites here.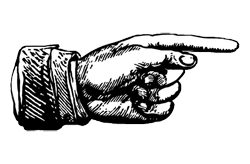 We love to hear about our guest experiences in the surrounding area, so if you have a good (or bad) experience, please let us know via our guestbook or online feedback so we can keep this list growing.
Most of our recommendations are in Branford (once you are here, why get back on the highway?)
RESTAURANTS | BEVERAGES | CELEBRATIONS | EXPLORATION | CONTRACTORS
good eatin'
Stony Creek is a small village with two options for BREAKFAST and LUNCH:
Thimbleberry and Stony Creek Market (offers pizza on the weekend in summer). Neither shop has a website, so you an look them up on Yelp or Facebook.
seafood
Dockside Bar and Grill is in Indian Neck and located in a marina, has that light, bright coastal feel. Has open air dining when it's nice. [closes in winter so check for posted hours] Outdoor deck can accomodate dog owners if there isn't a special event going on.

Lenny's is very well known (very casual, rustic) - will have all the typical New England seafood fare and is open year round. Outdoor seating overlooks the marsh and they sometimes have live music.
The Chowder Pot is close to Stony Creek Depot, it's very yo-ho-ho dark wood (with a giant lobster on top of the building): my husband loves their Prime Rib and Lobster Bisque+ all the typical seafood choices. Live music on occassion.
NEW HAVEN: Lenny & Joe's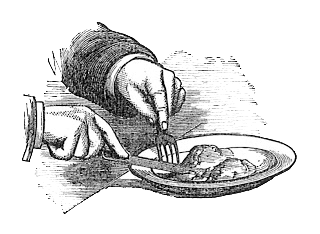 american bistro
HOME - a young, fun atmosphere with a seasonal menu that changes several times per year to incorporate fresh ingredient availability. Large bar and comfy chairs in the front living room make this a cozy hangout.
ELI'S - if you are looking to catch a game (or 5) on multiple TVs and eat yummy bar food, this is the place. Very reasonable prices and easy to find on Branford Hill. They have 1/2 price appetizers before 6:00pm.
Nellie Green's tucked in the old MIF industrial complex on the Branford River - you can sit out on the deck and watch the boats during the nice weather. If you're feeling energetic you can rent a kayak after your meal! They offer a Sunday brunch option.
Donovan's Reef - right in the center of Branford, broad menu in the old historic Branford Lockworks building.
Parthenon Diner - who doesn't love a great Greek-American diner? Easy, inexpensive and a vast satisfying menu for 24-hours/day service.
NEW HAVEN: Prime16

italian
Pasta Cosi is on the Branford Green - but you need to get in their early to score a table becuase it's small and popular with locals.
Assagio is the place to go for fine dining - and when the weather is nice, you might opt to sit outdoors. Just footsteps off the Branford town green, the aesthetic here is all class.
NEW HAVEN: Adriana's | Cafe Bravo | Portofino | Goodfellas |

pizza
Marco Pizzeria - their wood oven is so good and gives that great smokiness to the crust!
Indian Neck Pizza - so consistent and fast for takeout - they serve alot of pizza to boaters in the marina.
Stony Creek Market - their great pizza is offered only during summer weekends - features local farm ingredients.
NEW HAVEN: Modern Apizza | Bar | Pepe's or Sally's if you want to wait in a long line most days.

barbecue
The Stand is a casual barbecue joint in a converted Mobil gas station. I'm sure they can put catering takeout trays together. They frequently have live entertainment and a bar. Farmstand sales for fresh flowers and local vegetables are open in the summer and their breakfast "standwich" will get you going in the AM.

mexican
Su Casa - Our shop manager, Sue eats here with her husband all the time on those days when they don't feel like cooking dinner. (Phil is an excellent home cook). This link to a FB page - or go on Yelp.
Chuck's Margarita Grill - Pass the nacho chips and they'll keep coming. We go here when we have a hankering for south-of-the border food and then go catch a movie up the street at the Regal Cinema.
Guacamole's - OK, we haven't been here yet, because it's super new in the hot corner of Indian Neck, but it's on the list becuase it's so close and we'll get back to you.

irish
Tommy Sullivan's Cafe - the coziness of the interior with the fireplace makes this a fun, casual choice year round if you have a hankering for real Guinness. The place to be on St. Pat's.
NEW HAVEN: Anna Liffey's

french
Le Petit Cafe - a charming little bistro in the center of Branford offers a Price Fixe menu. Chef Roi has mastered the cuisine with obvious talent. Call for reservations since the space is intimate and there are limited seatings.
NEW HAVEN: Union League Cafe


asian
9 East for hibachi and sushi - very chic inside - feels like you are dining in NYC.
Dragon East is superfast and convenient for takeout orders.

health conscious
G-Zen - vegans will enjoy the healthy fare offered at this organic center-of-town location.
G Cafe - great for lunch and the chance to try whole grain breads baked in the German tradition. Right across the green from Branford's Town Hall.
libations

brewskies
Stony Creek Brewery - Newly built, the brewery is one of the hottest tourist draws in CT! If you want to try some local craft beer and sit outside - food trucks park there - and it is jammed when the weather is nice. We had guests last year that got married there because they were smart enough to have an upper function room!
Thimble Island Brewing Company has been growing by leaps and bounds in their new facility only about 2.5 miles aways from Stony Creek Depot. We love their Coffee Stout, but they have plenty of other flavors to sample in their tasting room.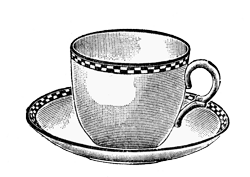 cuppa' joe
Common Grounds is in the center of Branford, and you would think it was the center of the universe the way that the locals gather to talk politics and gossip.
Willoughby's Coffee & Tea is a great place to stock your cupboard, but it may be hard to choose from the wide selection they offer. Close to Stony Creek > 550 East Main Street.
celebrations

private catering
The Other Woman caterer offers the culinary skill one of our favorite private chefs who lives right her in the Stony Creek neighborhood. Chef Lauren Polastri is creative with fresh, local ingredients presented oh, so prettily.

sweet tooth
Take the Cake is heavily recommended by Sue, our shop manager, for delicious quality cakes made onsite with fresh ingredients. Located in Guilford, CT on the Post Road. Offer a wide selection of cakes, cookies, tarts, and other treats.
JCakes _ a gourmet, custom order bakery located in North Branford, CT, and if you go to their website you will be in awe of the artistry of their work.
Cheri's Bakery - on the Post Road (route 1) in Branford Established is family owned and operated offers a wide variety of baked goods such as cakes, donuts, danish, cookies and pies.
BigY Bakery Department- don't overlook the convenience and pretty darn good quality of the bakery inside this supermarket chain. You can call ahead to have something prepared, or they'll do it onsite.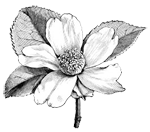 setting the scene
Flowers on the Green in Guilford is owned by Stony Creek resident Christy Baker, who takes obvious pride in her artistry. Her creativity is endless if you want something out of the box. Not only does she sell beautiful arrangements, but she also sells cool vintage pieces in her darling shop.
Party City in Branford has supplies for any theme that you imagine. Well, almost any.

suitable for framing
Maler Photography - you may spot Marcie Maler using some of Branford's amazing locations for portrait sessions and wedding events. Her family shots are amazing: as a mom herself she has a special talent for capturing infants and children with such beauty. If you are visiting Stony Creek, why not see if she can squeeze in a location session?
explorations

by foot or by boat
Branford Trolley Trail is just footsteps from our corner and is a popular connection over to the Pine Orchard section of Branford. For pedestrians and bicycles only, you will enjoy a little sample of the typical coastal Connecticut ecosystem with raised walkways over tidal marsh and woods. Nesting ospreys on their platforms are visibile in the spring/summer.
Jarvis Creek Trail - This neighborhood scale preserve in the village of Stony Creek on Jarvis Creek and Long Island Sound offers fine views of the Thimble Islands. The preserve contains coastal forest, tidal marsh, a small old field, an old quarry pit and other relics of the area's quarry industry. Pedestrian only trails (blue rectangular and white circle blazes) access most of the preserve and provide vistas of the creek, marsh and Long Island Sound. access details
Thimble Island Cruise - A nice easy boat ride and close up look at the offshore Thimble Islands is a great way to spend an hour in our little village. We like the Sea Mist and think Captain Mike Infantino is a first-rate guide. The boat runs seasonally and leaves from the town dock every hour.
Outer Island - if you feel the urge to walk on a Thimble and you don't know anyone living on one of those wonderful rocks, you can visit the only public island by hopping on the ferry.
Branford River Paddle Sports offers Kayaking and Stand-up Paddleboard rentals, camps, lessons, corporate events, private parties and guided tours of the Thimble Islands. 

helpful folks.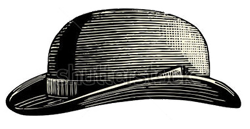 During our renovation at Stony Creek Depot (and other properties) we worked with a number of very talented tradesmen. We are pleased to share their talents with our friends.
Home Improvement Contractor Claudio Riccitelli
Plumbing | Gary Naylor, PLM.0266634-P2
Electrician | Berntsen Electric, Kenny Berntsen (E-1, License) | John Onofrio (E-2)
Stone & Tile | Tile America | Sasso Tile Co., Larry Sasso
Flooring | Gunneson Flooring Company | Creative Carpeting
Insulation | Bobby Moniello
Roofing & Siding | Shorline Roofing, Tim Verillo
Window Glass | All American Glass, Mark Santoro
HVAC | Home Comfort Heating & Cooling Solutions, Stephen Viglione
Landscape Excavation | Fischer Excavation
Pet Sitting and Walking | Bridget Wirtz