Visitors often ask us for recommendations, so we thought we would just compile our list here.
good eatin'
We are limiting our selections here to the town of Branford: that's where we live and most folks want to stay LOCAL - plus it's where we pay our property taxes, so it's good to support our local business community!
seafood

Dockside Bar and Grill is in Indian Neck and located in a marina, has that light, bright coastal feel. Has open air dining when it's nice.


Lenny's is very well known (very casual, rustic) - will have all the typical New England seafood fare.

The Chowder Pot is close to us, it's very yo-ho-ho dark wood (with a giant lobster on top of the building): my husband loves their Prime Rib and Lobster Bisque+ all the typical seafood choices.
american bistro
HOME - a young, fun atmosphere with a seasonal menu. We have every ethnic group represented in the center.
ELI'S - if you are looking to catch a game and eat yummy bar food, this is the place. very reasonable and easy to find on Branford Hill.
Nellie Green's tucked in the old MIF industrial complex on the Branford River - you can sit out on the deck and watch the boats during the nice weather. If you're feeling energetic you can rent a kayak after your meal!
Donovan's Reef - right in the center of Branford, broad menu in the old historic Branford Lockworks building.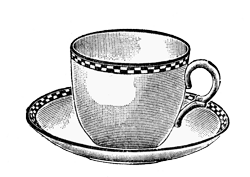 Stony Creek Brewery - Newly built, the brewery is one of the hottest tourist draws in CT! If you want to try some local craft beer and sit outside - food trucks park there - and it is jammed when the weather is nice. We had guests last year that got married there because they were smart enough to have an upper function room!
Parthenon Diner - who doesn't love a great Greek-American diner? Easy, inexpensive and a vast satisfying menu for 24-hours/day service.
bbq
"The Stand" is a casual barbecue joint in a converted Mobil gas station. I'm sure they can put catering takeout trays together. They frequently have live entertainment and a bar. Farmstand sales for fresh flowers and local vegetables are open in the summer and their breakfast "standwich" will get you going in the AM.
italian
Assagio for fine dining

Marco Pizzeria - their wood oven is so good and gives that great smokiness to the crust!

Indian Neck Pizza - so consistent and fast for takeout - they serve alot of pizza to boaters in the marina.

Stony Creek Market - their great pizza is offered only during summer weekends - features local farm ingredients.
irish
Tommy Sullivan's Cafe - just built a big new outdoor deck, but the coziness of the interior with the fireplace makes this a fun, casual choice year round if you have a hankering for real Guinness.
french
Le Petit Cafe - a charming little bistro in the center of Branford offers a Price Fixe menu. Chef Roi has mastered the cuisine with obvious talent.

asian
9 East for hibachi and sushi - very chic inside - feels like you are dining in NYC.

Dragon East for takeout orders.
health conscious
G Cafe - great for lunch and the chance to try whole grain breads baked in the German tradition. Right across the green from Branford's Town Hall.

G-Zen - vegans will enjoy the healthy fare offered at this organic center-of-town location.
fixin' up the joint.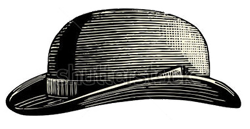 During our renovation we worked with a number of very talented tradesmen. We are pleased to share their talents with our friends.
Plumbing | Electrician | Carpentry | Stone and Tile | Wood flooring | Insullation | Roofing & Siding | HVAC |